The Osen Clutch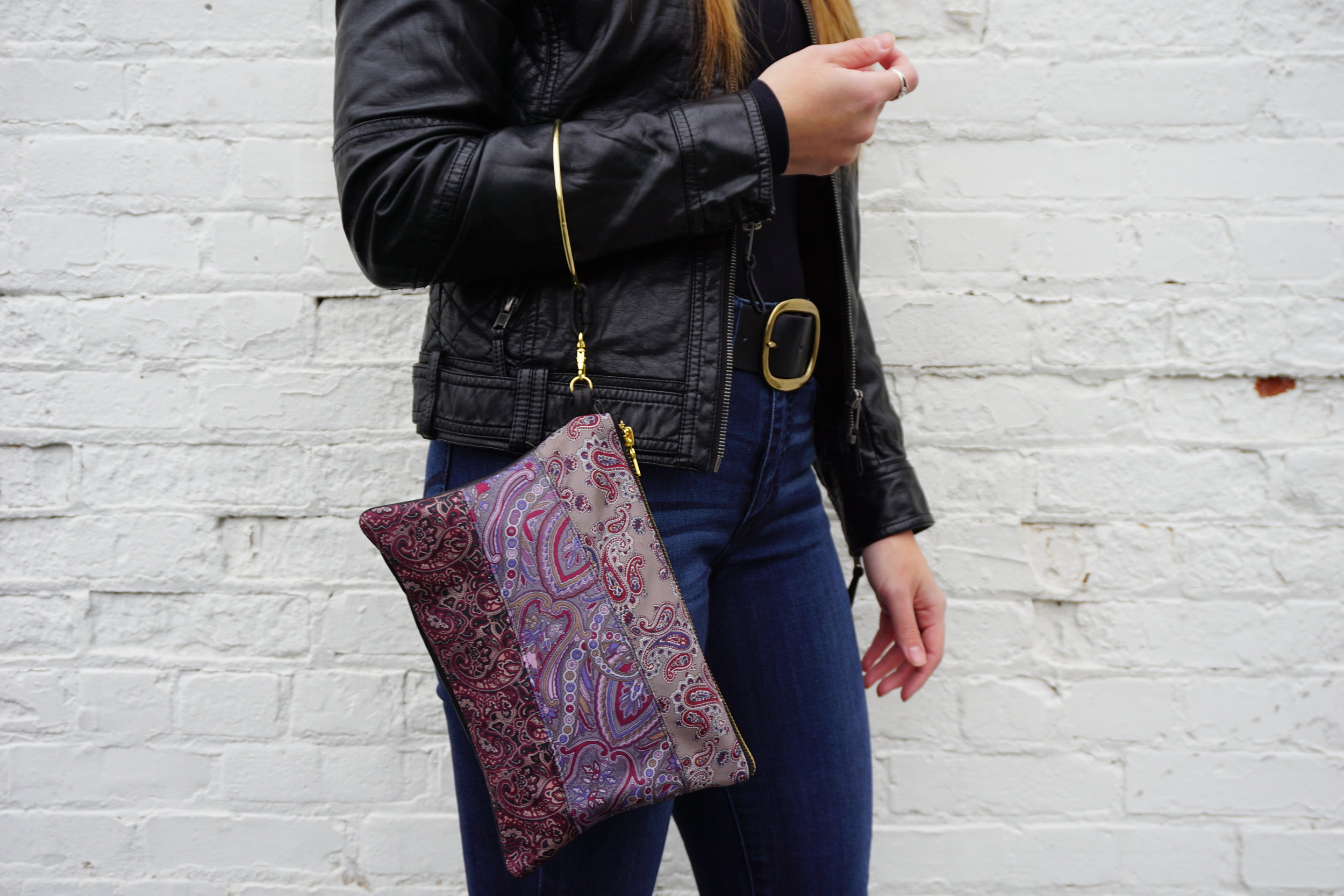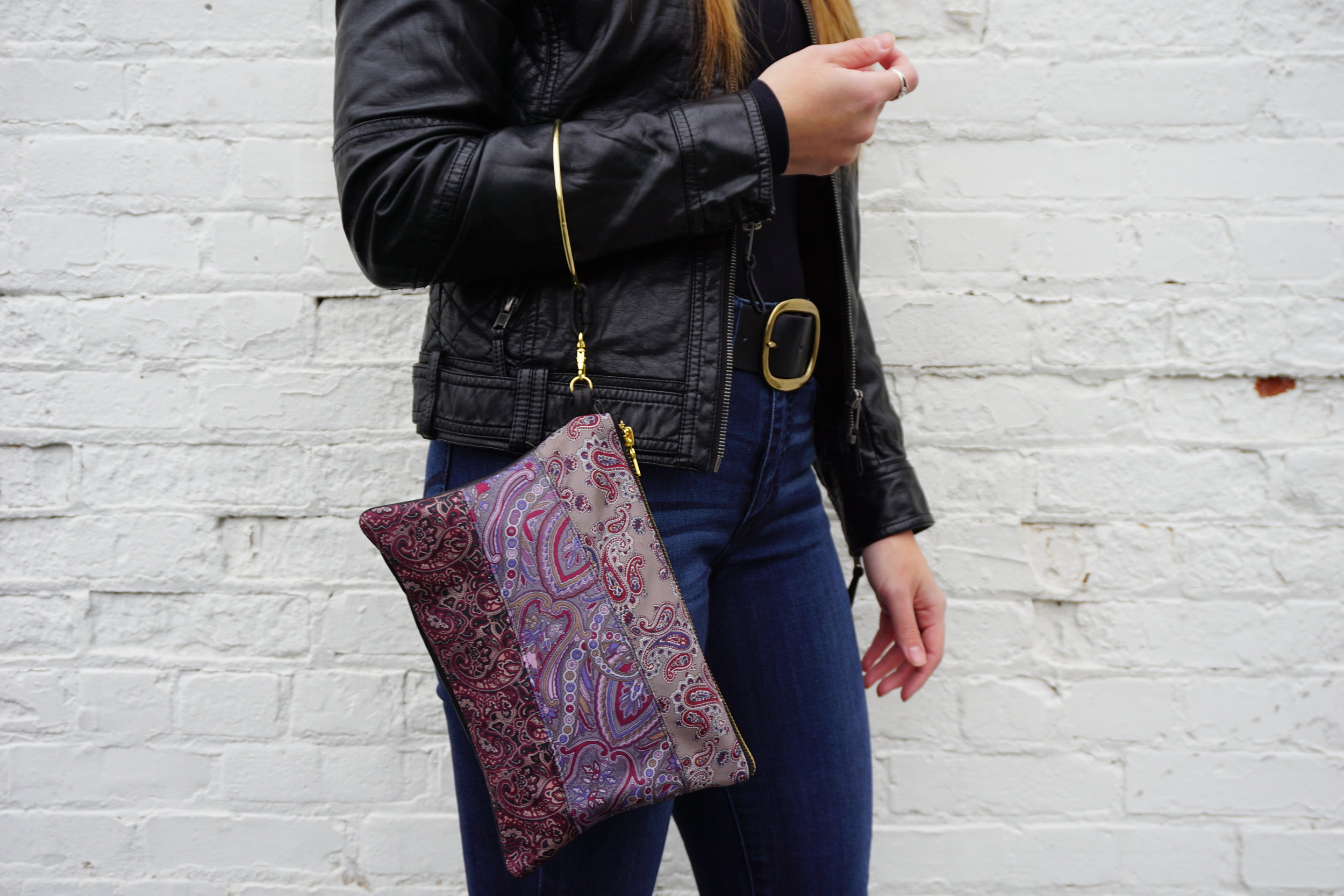 sold out
The Osen Clutch
This clutch combines three ties in the front, laid out in a horizontal fashion. The back is made of black leather, complementing the colors and patterns of the ties. It has a zipper closure and detachable ring.
Color: Grey, purple paisley
Fabric: Silk, Polyester
Care Instructions: Handle with care. Please note that the ties we use are often vintage & any slight discolorations or fraying come with age of the original product.
One More Thing: You should feel SPECIAL because you'll be the only one to ever own & wear this clutch. It's a one-of-a-kind product, no two are ever the same!
All of our accessories are handsewn in the USA - have any questions? Just shoot us an email: RooeyCrew@RooeyKnots.com
Schedule